Posted by MoMineral UK on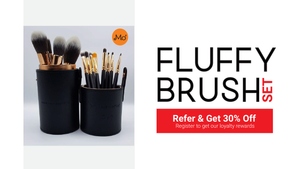 Momineral 12 Piece Makeup Brush Set with the case is a must-have collection for beginners and professionals alike. Our synthetic makeup brush set has been particularly designed to deliver flawless makeup application on the face and eyes. Each brush has an elegant rose gold ferrule and wooden handle in a sleek black colour. Complete with a large faux leather brush cup holder case which opens into two separate self-standing brush holders with an interior lined with a vibrant rose gold easy to wipe-clean material. Vegan. Cruelty-free. The Set Contains: Large Brush Cup Holder (Black)Chic and compact faux leather brush holder that sits pretty on...
Posted by MoMineral UK on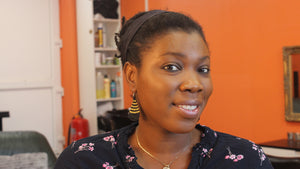 At Mo'Mineral we are always thinking about how our cosmetics can make your daily makeup routine faster and easier to complete while adding protection and nourishment to your beauty routine. Here, Mineral Foundation has been applied to the left half of the face. See how the skin glows with a natural, skin-like coverage, with SPF20 sun protection. One good example is that in everyday life, we often forget how important it is to help prevent damage from exposure to the sun, so our foundation is also formulated to offer a natural SPF20 sunscreen protection. We also understand that it...