#loveyourcolour — Mineral Makeup for Ladies of Colour
Posted by MoMineral UK on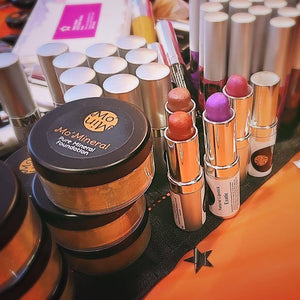 What women want in Makeup....In our little 4 years journey in the beauty industry, we regard ourself fortunate to have met a number of beautiful women.We love to interact and sometimes ask questions out of our respect for individual difference and our quest to deliver personalised customer service.We ask questions like, "What do you want from a makeup?" "How do you like to wear your makeup? Majority of our customers are happy to match their skin tones, quiet a few will love to appear darker while some like to wear lighter shade of makeup..We can't be more excited as...
Posted by MoMineral UK on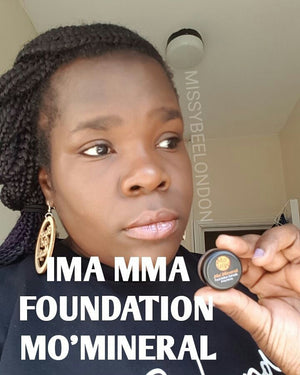 Watch full review of MoMineral Makeup - (Deep Tan) Foundation Category by @missybeelondon Foundation shades in order: TOWELA; UYIA & IMA MMA Lipstick - JUICY
Posted by MoMineral UK on
If you're reading this, you've probably experienced the trials and tribulations of purchasing makeup for darker skin. Amidst a plethora of pearly pinks, peaches and nudes, there's never really been much space in the makeup stakes for women of colour, but there is light at the end of the beige toned tunnel as cosmetics brands are finally starting to produce a range of products to suit olive and darker skin tones.   Where traditional high-street brands are paving the way for cosmetics tailored to darker skin, the natural makeup industry is seriously lagging behind, which is why we're dedicating our...
Posted by Omolara Tayo-Sobajo on
Acne is a common skin condition which occurs when skin pores are clogged and the presence of bacteria settlement. Acne, been induced by several factors such as hormones, oily skin, diet, and skin care product as well as skin care routines. Unfortunately, some of the makeup products used to cover blemishes could be the very thing causing or worsening acne skin condition. Loose mineral makeup tends to be the safest choice. However, not all natural ingredients are safe for use and ingredients still needs to be checked as some mineral makeup products contains skin irritants like micro-sized nanoparticles, talc and...
Posted by MoMineral UK on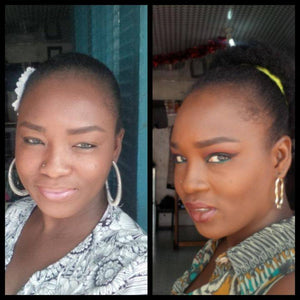 "This is my final report on a natural powder introduced to me last year.... As you all know am so into natural/ naturally made products.  I can go in between light to full coverage....  No breakouts, itchy eyes nor patches on my face after hours or days of applying or wearing this product.   Click Here for FREE Samples The lip gloss is beautiful, especially with this dry season. It's not expensive, nor cheap.  I'll say it's affordable. Stress-free cos it was easy to find my shade from the 16 shades of foundations/powder.  Here is to Momineral‬ Mineral Foundation powder, lip gloss,...